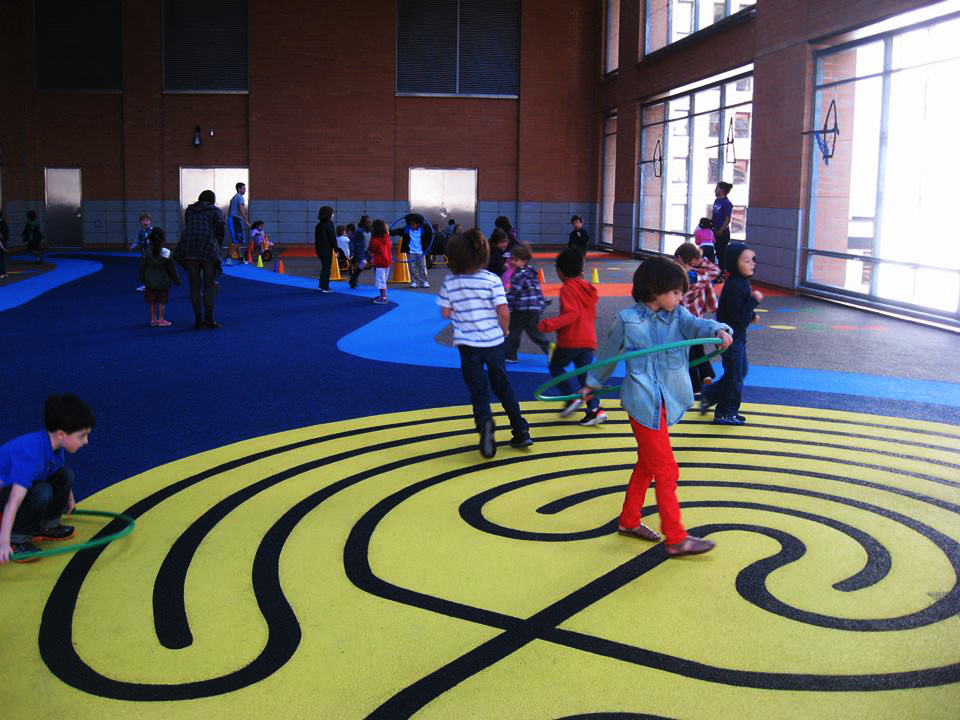 LOCATION: Manhattan, NY
PROJECT SERVICES:
- Site Analysis
- Conceptual & Schematic Design
- Construction
YEAR: 2014
CLIENT: Spruce Street School PS397
Located in the prestigious Frank Gehry building in lower Manhattan, PS397, Spruce Street School hired KaN Landscape Designs to create a playground that would answer the challenges and specificity of the site.
The inner/loop path offers to the kids the ability to run fast, because it is non linear the path is more fun to follow. The labyrinth is an essential tool for the students to re-center, find peace as individuals or in groups. The basketball courts have now a delimited space. Some games were printed on the ground, kids are always very imaginative to adapt them.
Built on a safety surface the design delineates naturally the different zones of activities, which was the most critical feature as the students were often colliding.
Working closely with the Department of Education officials and the school team, the design was put into construction during 2013. The feedback from the users (kids), the staff and the parents has been overwhelming positive.