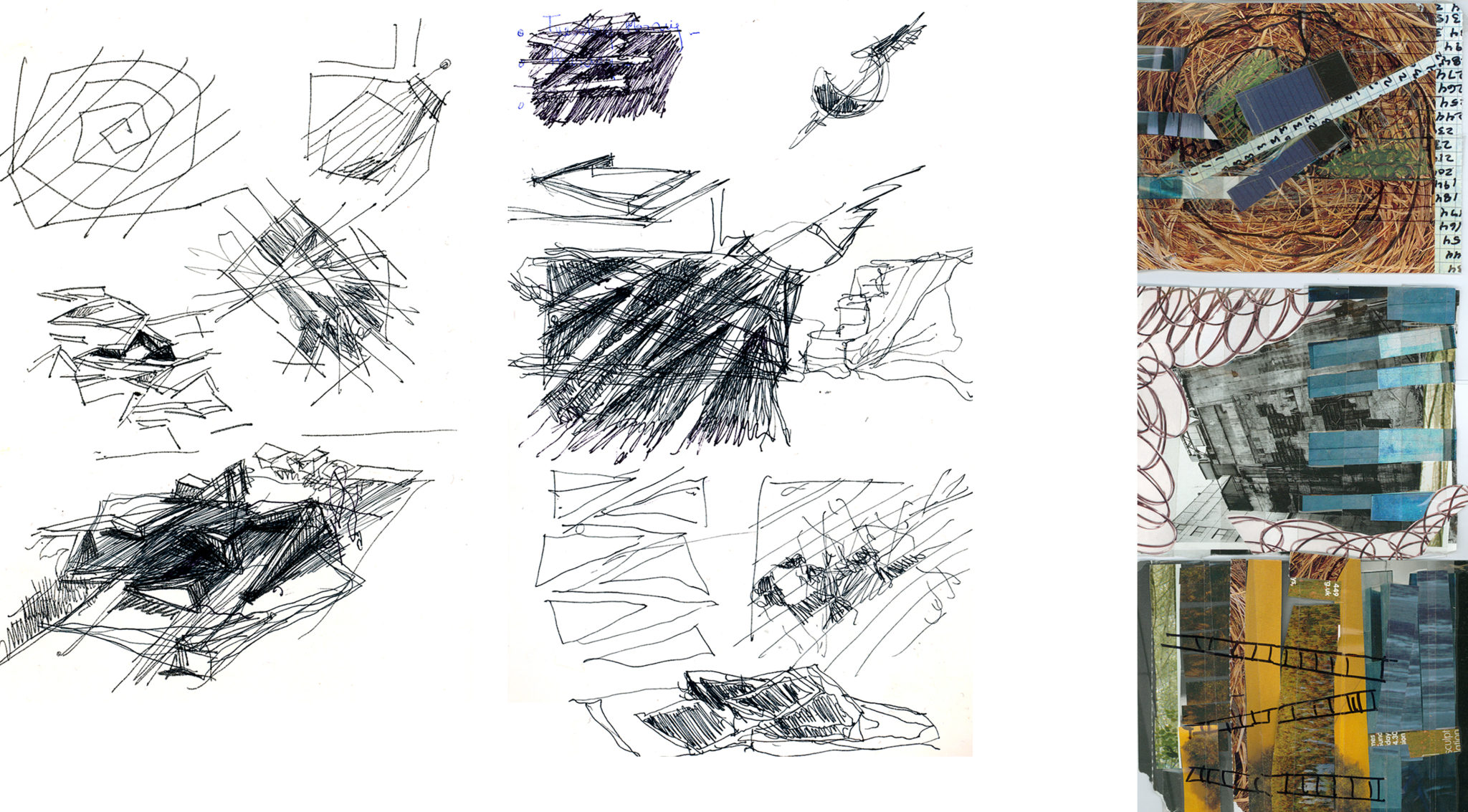 GOWANUS CANAL SKETCHES: NEIGHBORHOOD PARK
LOCATION: Gowanus Canal, Brooklyn, NY
PROJECT SERVICES:
- Conceptual & Schematic Design
YEAR: 2004
The site is located at the southern tip of the Gowanus Canal in Brooklyn, between the neighborhood of Park Slope and Red Hook . It was a former manufactured gas plant and currently hosts a cement plant.
Assuming that remediation treatment has been occurred, we were asked to propose a design for a waterfront park along with cul tural institutions, new housing development.
Our proposal was to create a park that emulates the manufactured vernacular landscape of industry, and the resilience of nature in harsh conditions, by using volunteer ecologies currently present on the site.
The park is composed of terraces carved into the existing topography. It is located at the intersection of waterways, crafting public spaces, housing, recreation and cultural activities.
Diagonal pathways slice through the topography creating accidental spaces. reflecting vernacular excavations.
Across the canal, concrete plant is resurrected as a center Dedicated to Preserve Industrial/Maritime heritage; provide waterfront access and education related to the estuary and shoreline and raise awareness with environment and educational l programs.
It reaches out to the residential Hoyt Street and Smith Street on north and west side to f the park, creating visible and meaningful entrances. Across the water, the island becomes a residential neighborhood.
At the far south end, a grove acts as a buffer to a new cement plant and increase soft edges — buffer zone on both sides of Canal for stormwater remediation