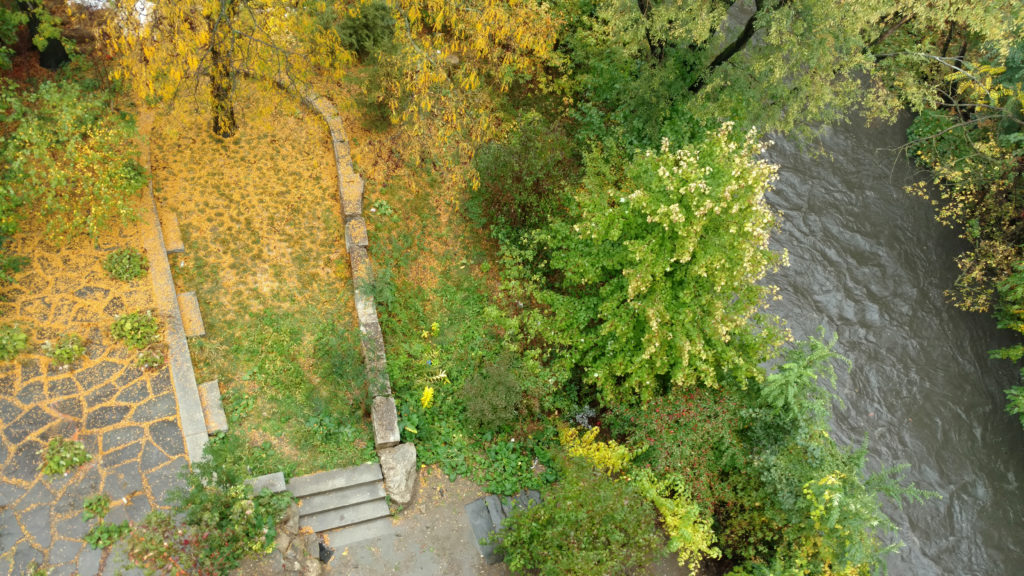 BRONX RIVER ART CENTER - RIPARIAN GARDEN
LOCATION: Bronx , NY
PROJECT SERVICES:
- Site Analysis
- Conceptual & Schematic Design
- Construction Documentation
- Construction
YEAR: 2015

CLIENT: Bronx River Art Center
COLLABORATION:
- Capital grant from the National Oceanic Atmospheric Administration , Sage & Coombe Architects, NYC DDC, NYC Department of Parks and Recreations
- Building Registered to seek LEED Silver.
In 2004 the Bronx River Art Center received a capital grant from the National Oceanic Atmospheric Administration to implement BRAC's riparian garden.
There were three main objectives of the garden project:
Provide the Bronx River Art Center with a safe outside space that can be used to support Art & Environmental Education Curriculum developed and implemented by BRAC.
Restore the natural riparian buffer zone that once existed at the site , which will help to mitigate any potential storm water runoff from the BRAC site and from the Bronx Greenway site.
Provide additional erosion control support for the BRAC site through the use of native plantings.
Kan Landscape Design designed the garden to be a progressive series of "rooms" which will allow users to gradually experience different scales, settings and textures, from hardscape to the river's natural riparian surroundings. It draws upon many themes that are critical to BRAC's education: art, the natural environment, and the Bronx River. The garden is also conceived as a sculpture garden, to receive and display works of environmental art.
The Bronx River Art Center (BRAC) was created in the late 70's as part of the first Bronx River Restoration project to help engage Bronx residents in the restoration and stewardship of the River through arts programming.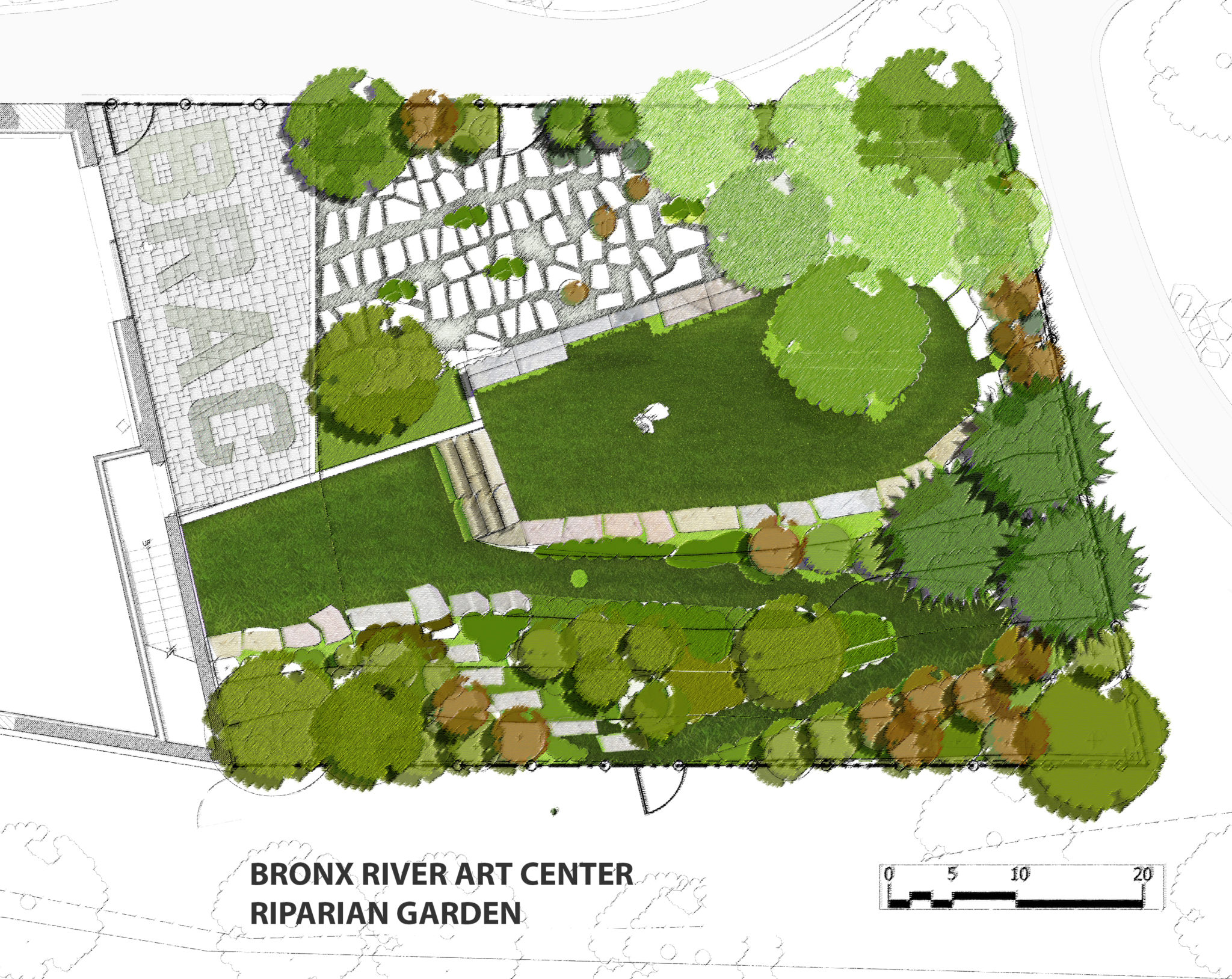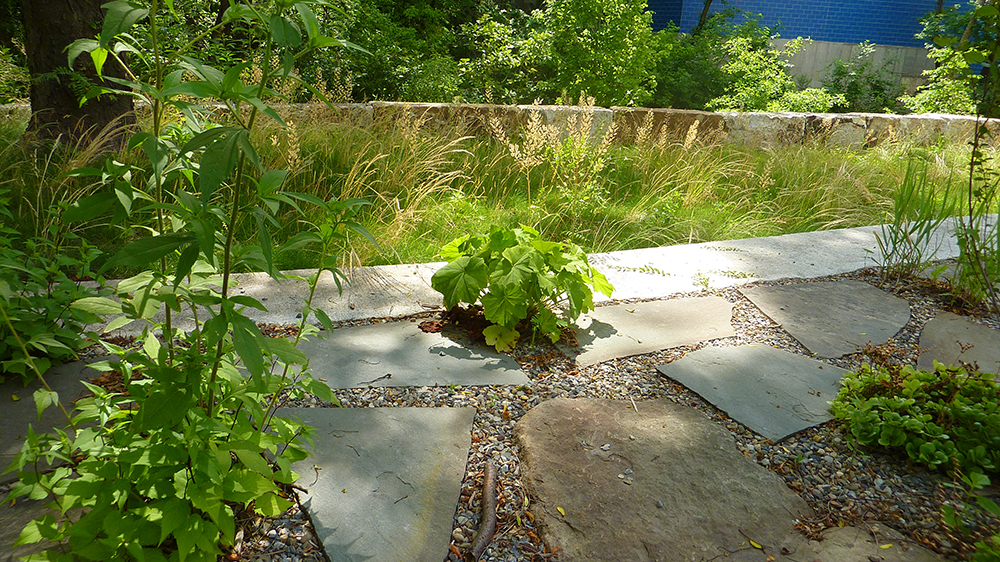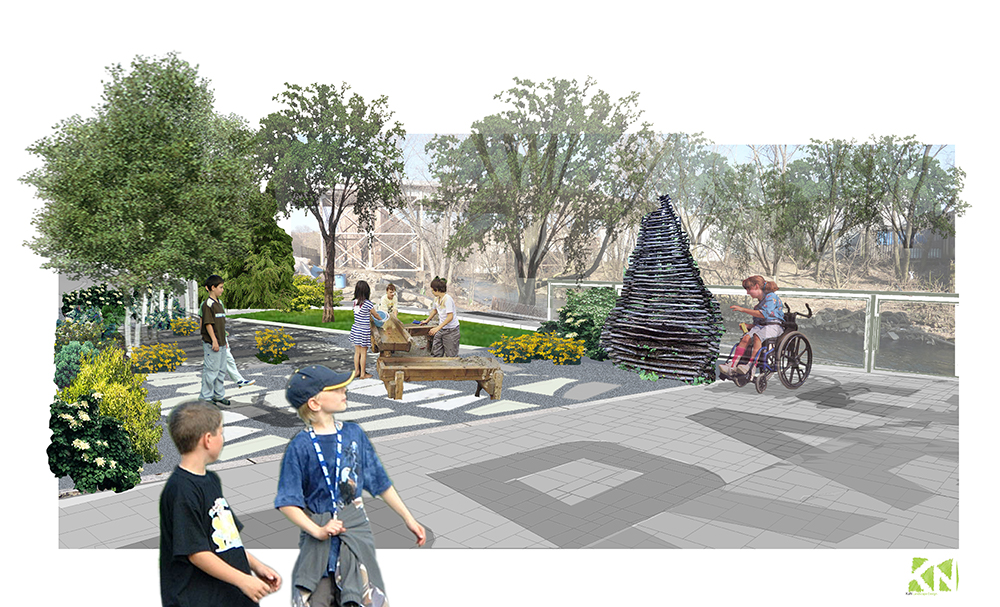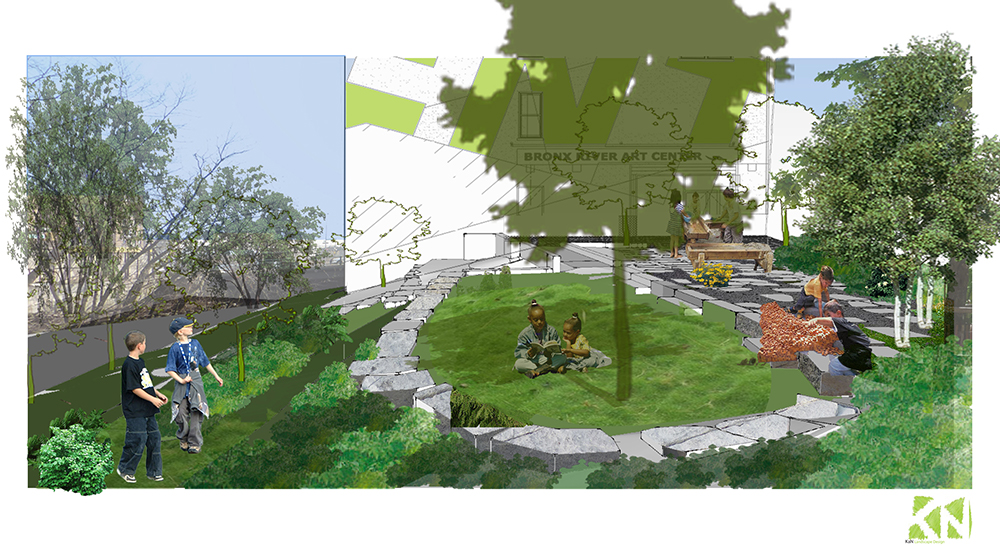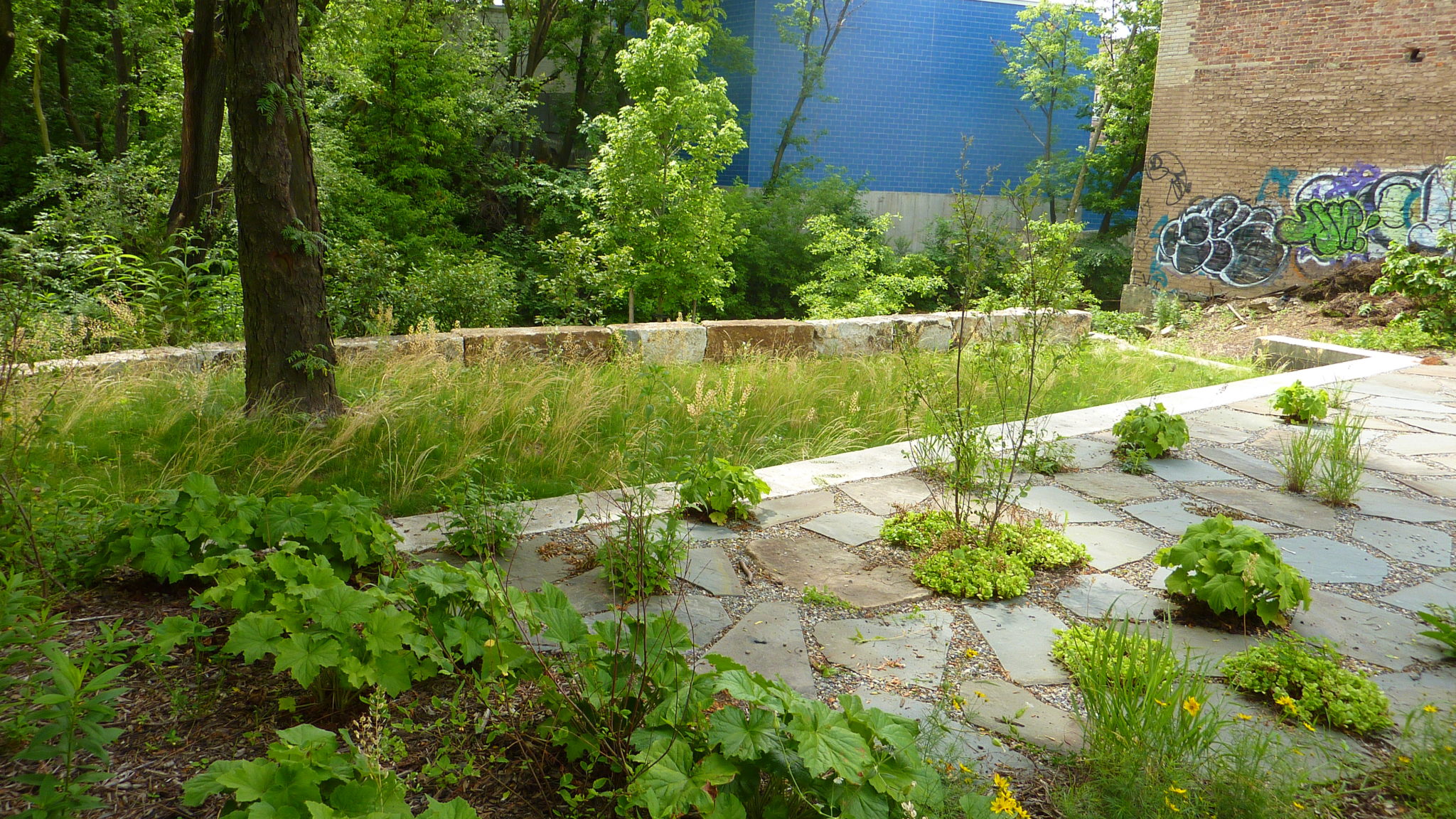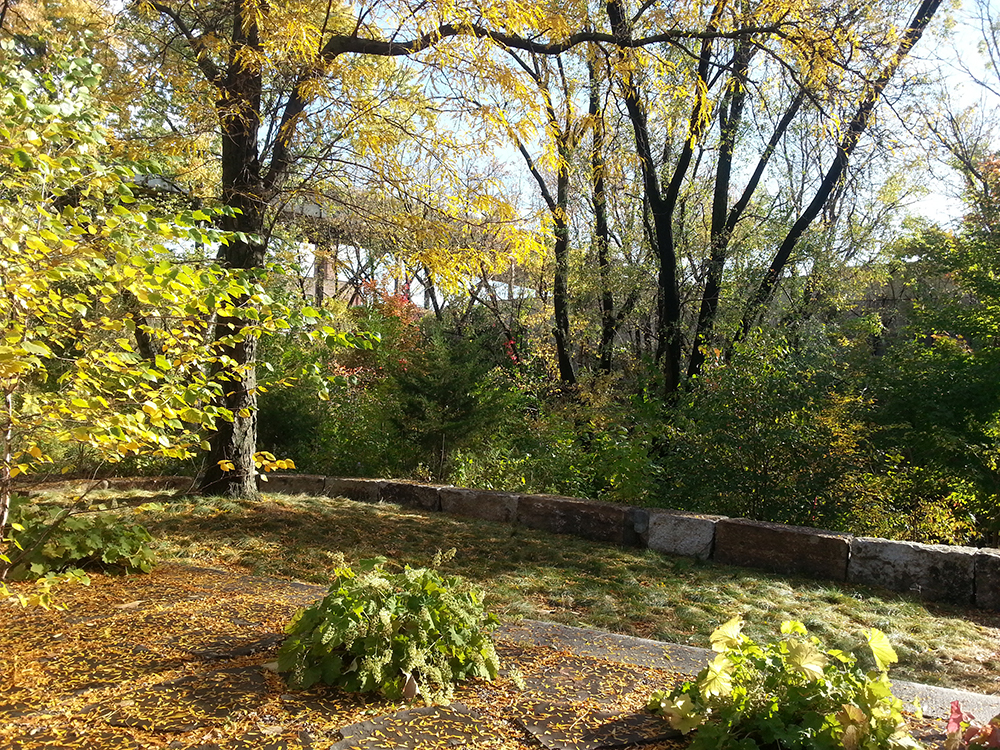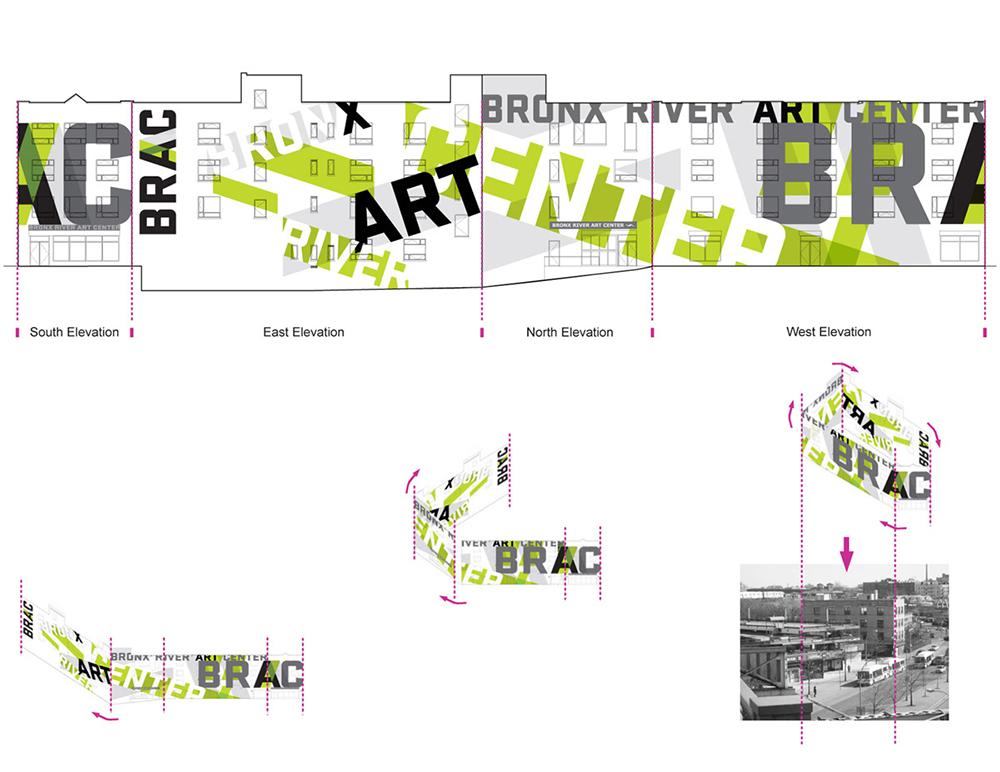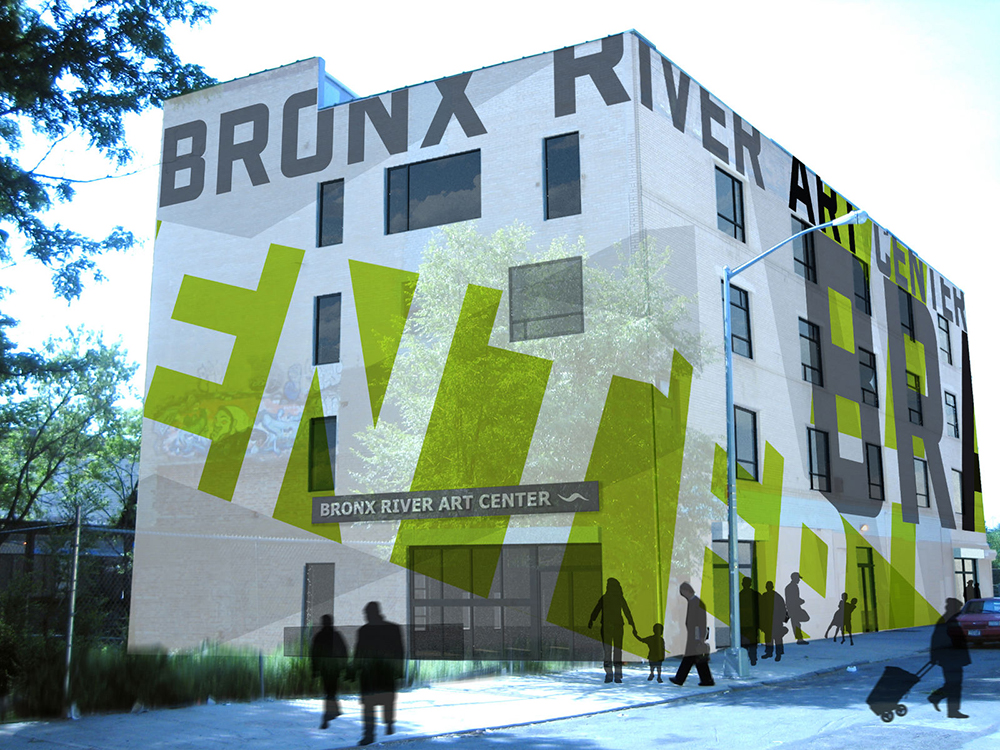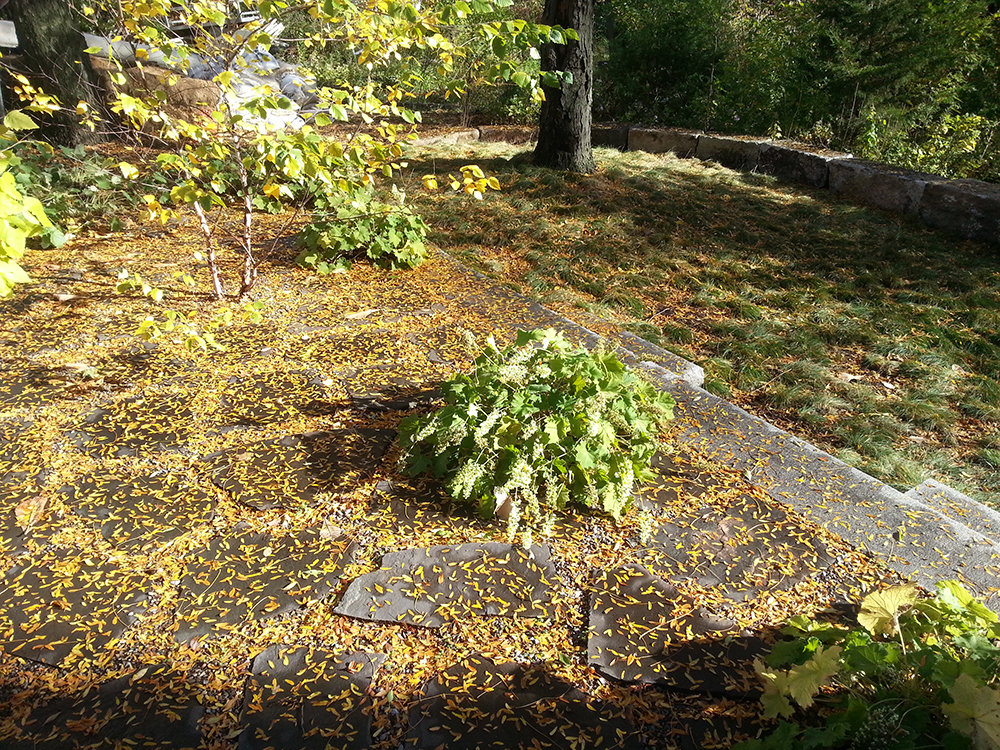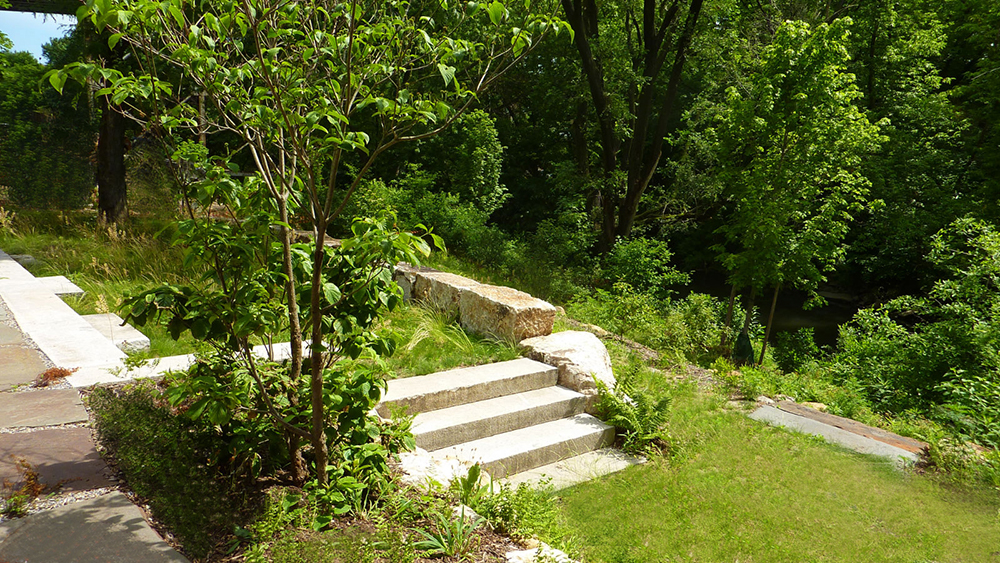 RIPARIAN EDUCATIONAL GARDEN AND OUTDOOR CLASSROOM