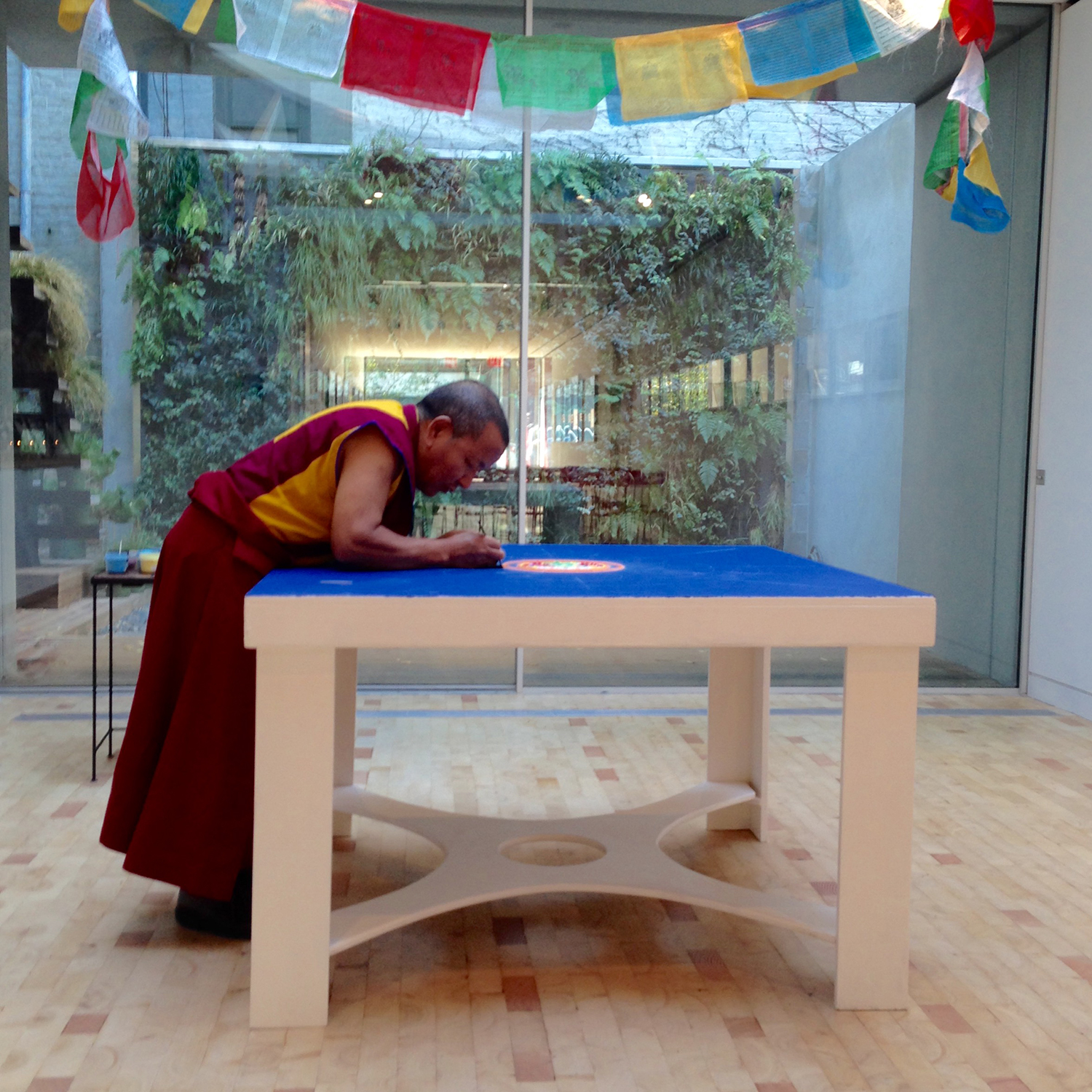 LOCATION: Crown Heights, Brooklyn, NY
PROJECT SERVICES:
- Site Analysis
- Conceptual & Schematic Design
- Construction Documentation
- Construction
A gray, fishscaly building marked by a yellow neon dandelion, located on Nostrand Avenue in Crown Heights, Brooklyn, NY, happylucky no. 1 gallery and performance space is for the community; with space to work, learn and talk, to see and hear things and people.
The elongated rectangular box that is the interior of happylucky no. 1 frames the view to the green wall. You can experience the green wall, through the gallery, from the sidewalk, an open invitation to the natural realm. Gallery visitors can also mingle on the blue stone and pebble patio sheltered by the green wall. Every site offers the challenge of specific conditions (dimensions, exposures, surroundings...), the designers paid special attention in the selection of the wall system and the plant species that allows an evergreen effect during the winter months while offering seasonal visual interests.