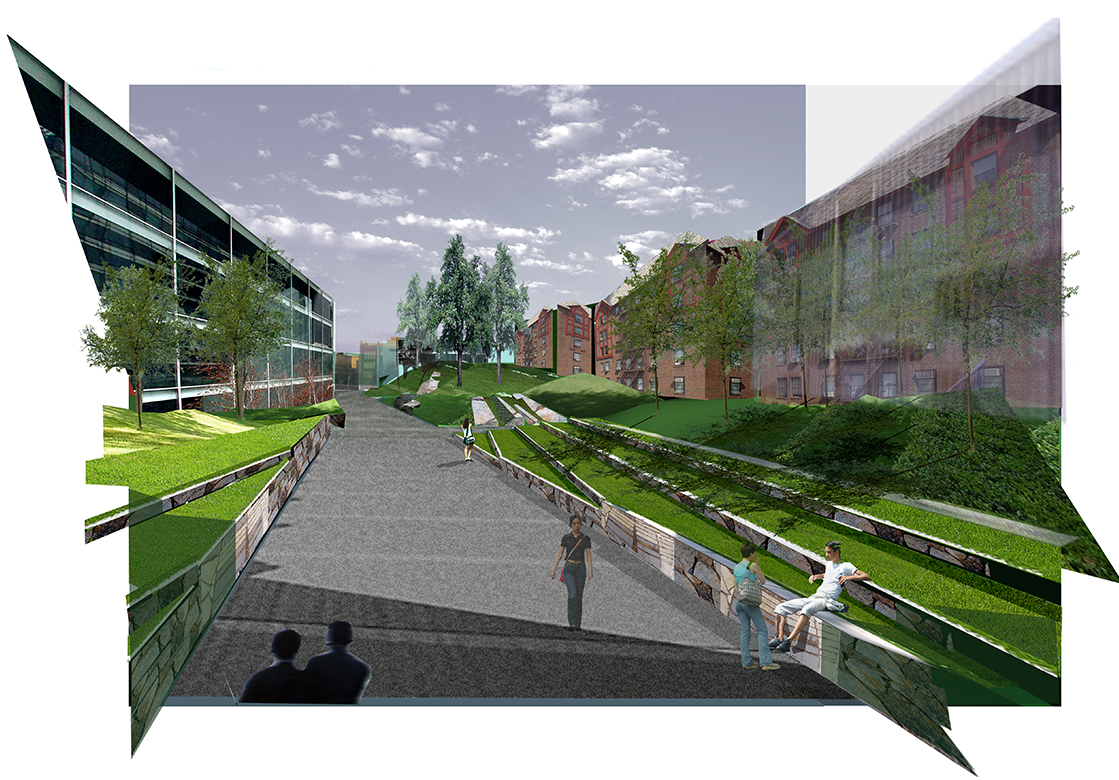 CITY COLLEGE SOUTH CAMPUS
LOCATION: Manhattan, NY
PROJECT SERVICES:
- Conceptual Design
YEAR: 2005
The site is located at the south end of the existing campus of City College in upper Manhattan. It lies at the top of the ridge overlooking central Harlem plain, and is integrated to the city grid to the west and at the natural edge of St Nicholas Park to the East.
The campus is a palimpsest of urban layers and local naturalistic and geologic features.
The program consisted in developing a master for the south campus requiring the sitting of undergraduate dormitories and additional academic buildings. The design gives the south campus a clear identity based on its location at the convergence of the grid and the park and proposes a coherent network of circulation that connects private and public spaces and proposes a progression from urban to natural, from academic to residential. On the west side the academic extension includes the future science building. On the east side, the dormitories are conceived as an intimate neighborhood of semi-private spaces. A main central axis extend and connect the North and south campus and is the spine of the design, linking again, public and private, academic and residential.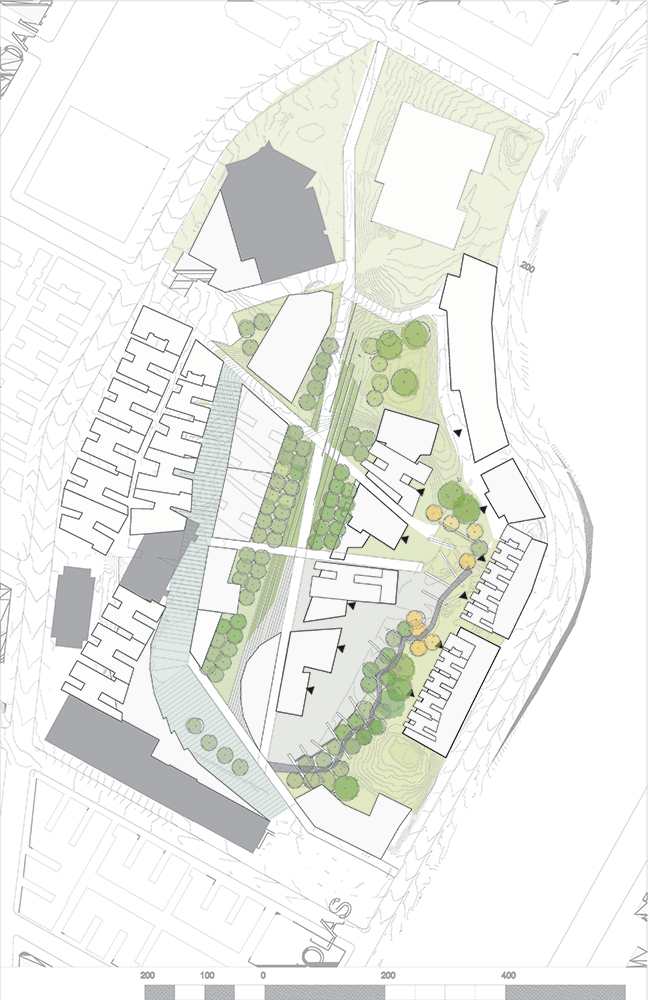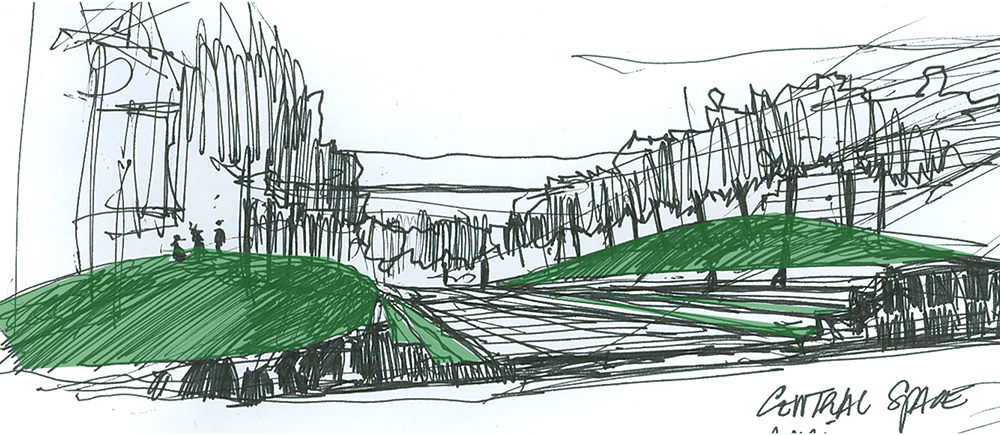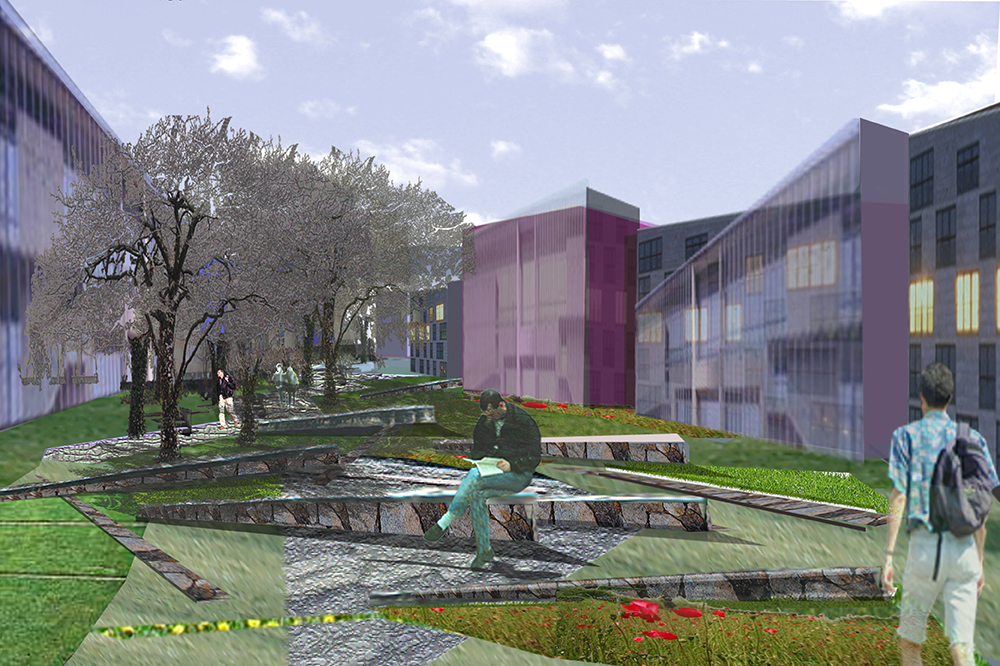 SOUTH CAMPUS CONCEPTUAL MASTER PLAN