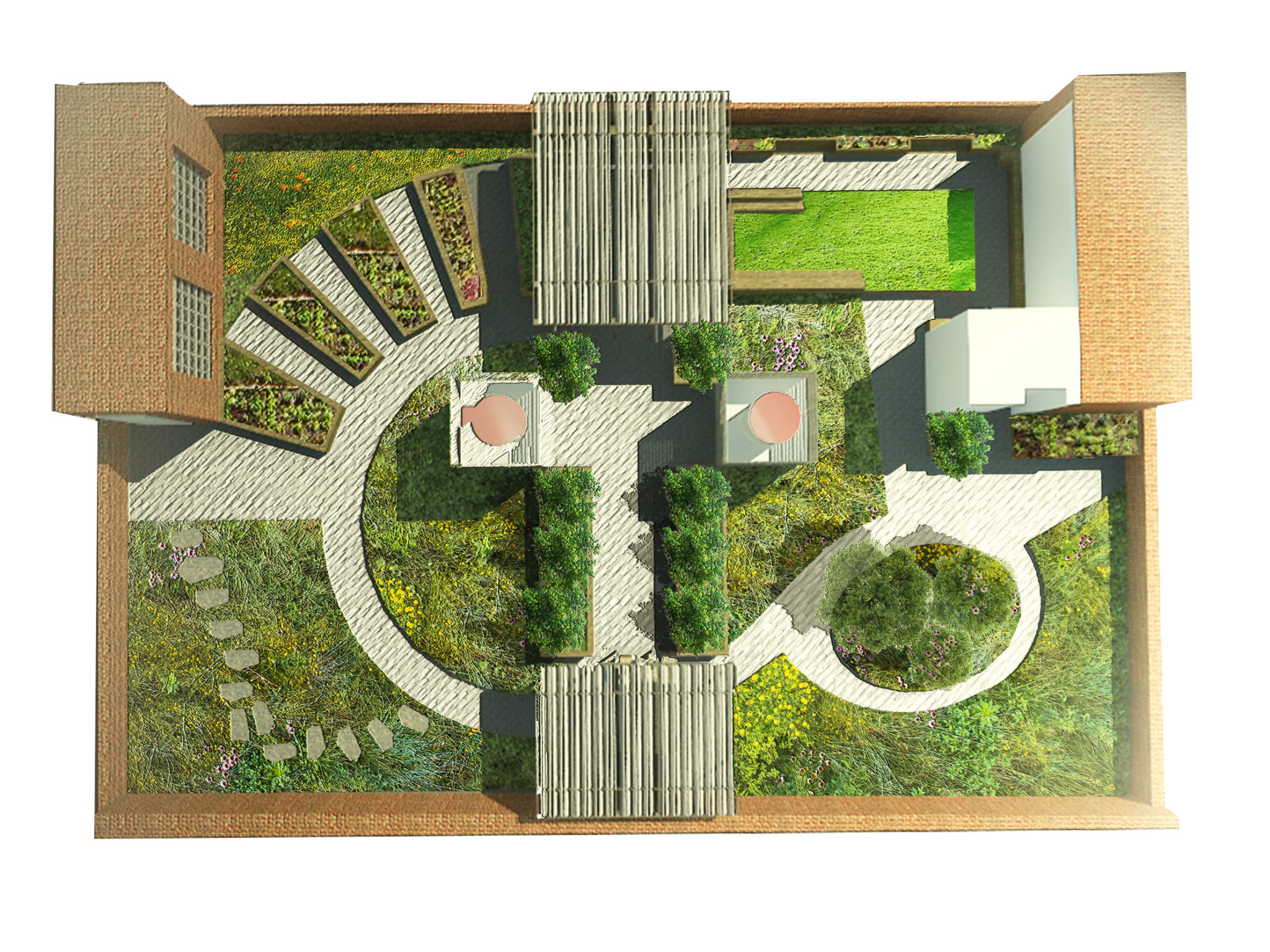 LOCATION: Greenpoint Brooklyn , NY
PROJECT SERVICES:
- Grant Application to The Greenpoint Community Environmental Fund (GCEF)
- Conceptual & Schematic Design
CLIENT: Polish & Slavic Center
YEAR: On the drafting table
In the summer of 2015, KaN, in partnership with The Polish and Slavic Center in Greenpoint, Brooklyn, NY, sought to create an innovative green roof on the center's building's rooftop. The proposed green roof program combines managing storm water runoff and providing a recreational and educational space for Green Point residents of all ages.
The non-profit's location in the neighborhood of Greenpoint is crucial from an environmental and educational stand point. It is centrally located on Java street, a block away from the Newtown Creek Wastewater Treatment Plant, and in the direct watershed of the east river.
The green roof expands the building's serviceable space by creating a dynamic and appealing destination for the community, which will include a vegetable garden, an outdoor learning space with shaded areas for classes such as yoga, painting, and astronomy, as well as recreational activities such as outdoor movies on the roof. Food-producing gardens located on the roof will be a community gathering place, providing social interaction, recreation and organic food for local distribution. The roof's design will also accommodate outdoor classrooms and environmental material for the center's curriculum; its spectacle will attract more residents and visitors.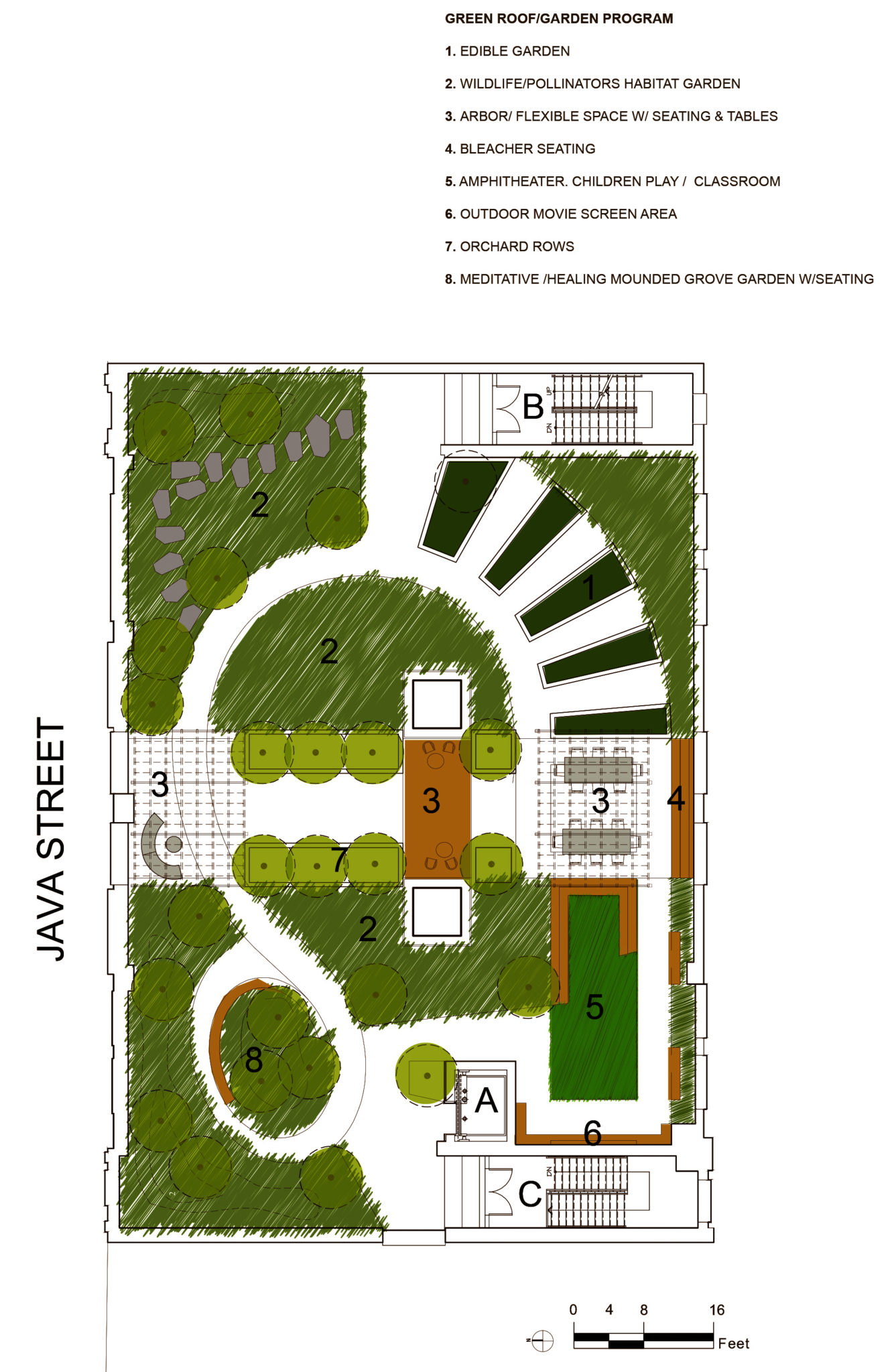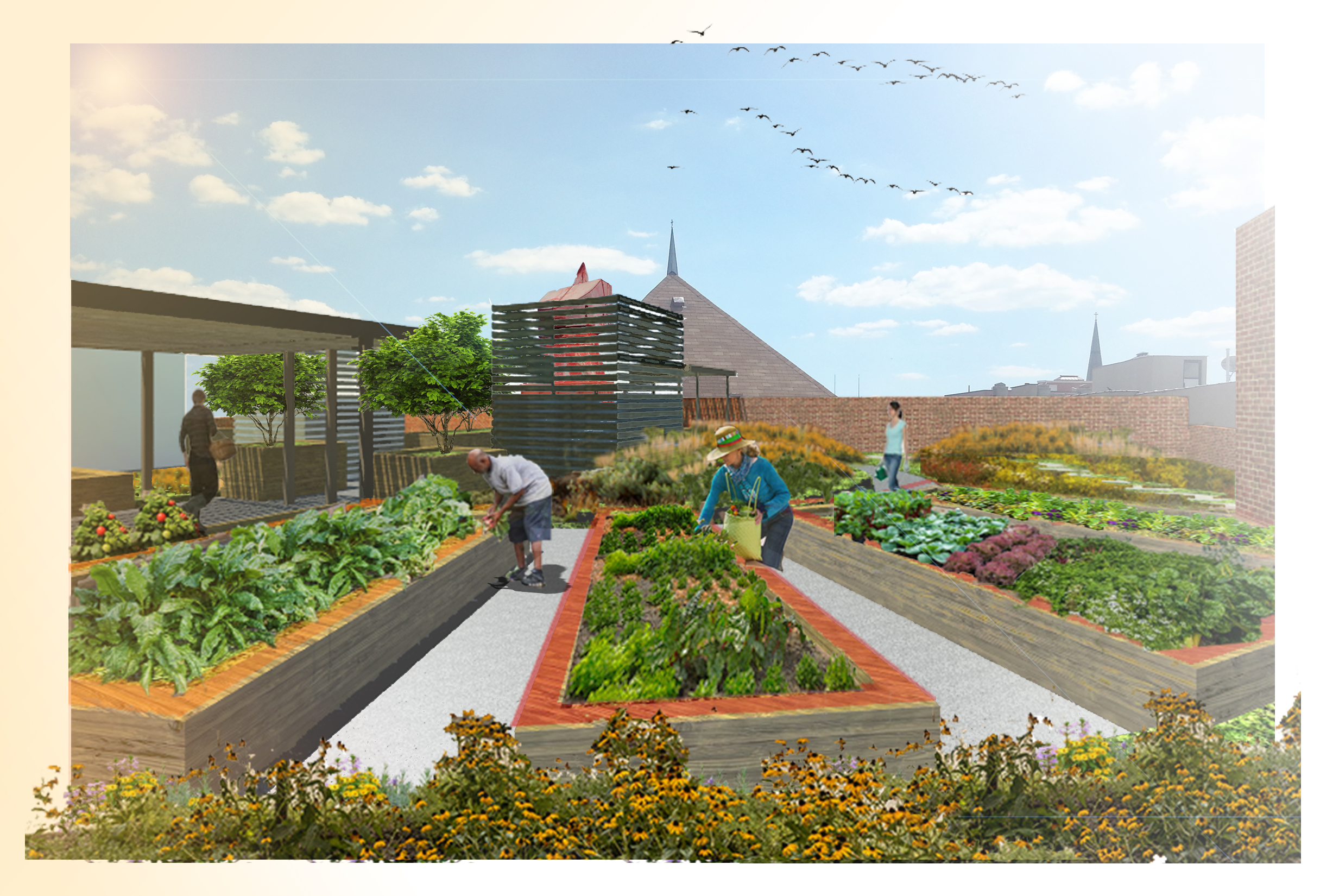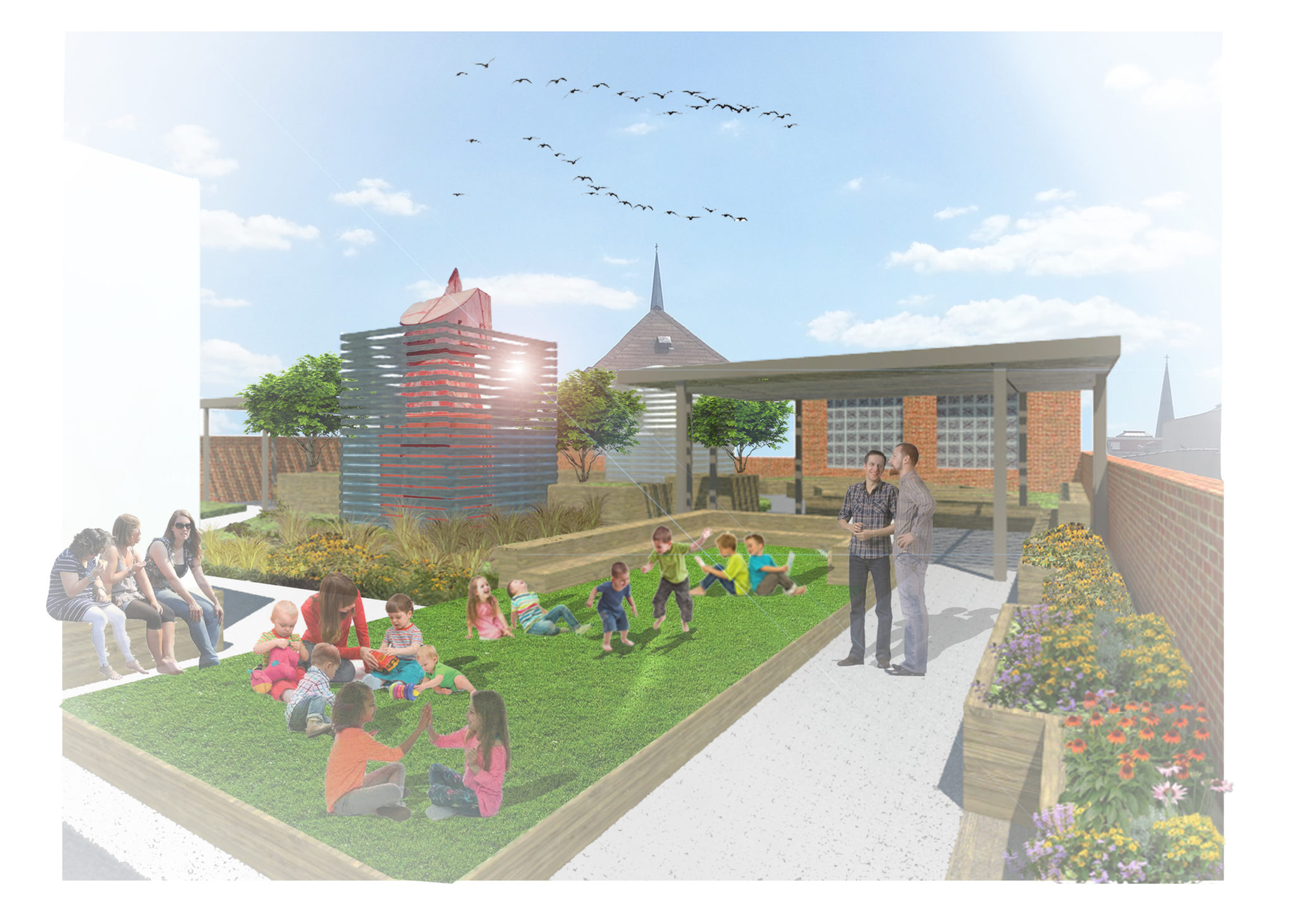 GREEN ROOF AND COMMUNITY ROOF GARDEN